**UPDATE** Great News! We have reached our goal!.  Thanks to everyone's support, we have been able to order (2) Watering Stations (pictured below),  45 Helmets, 50 Sets of  Uniforms, and coaching on-field communications.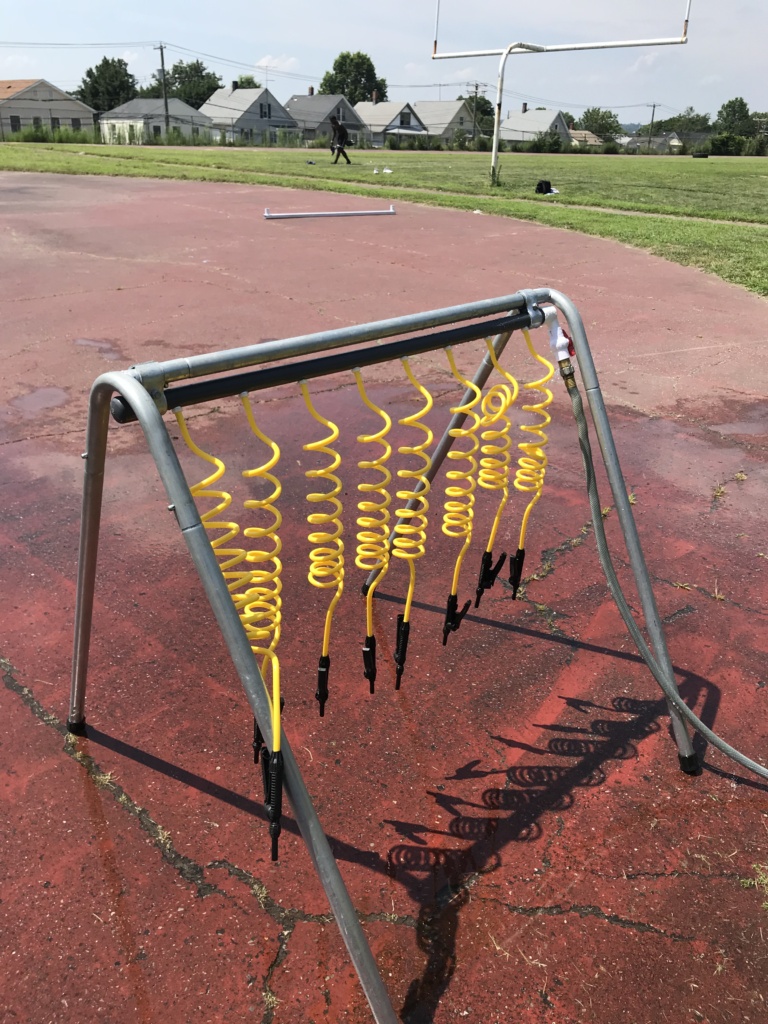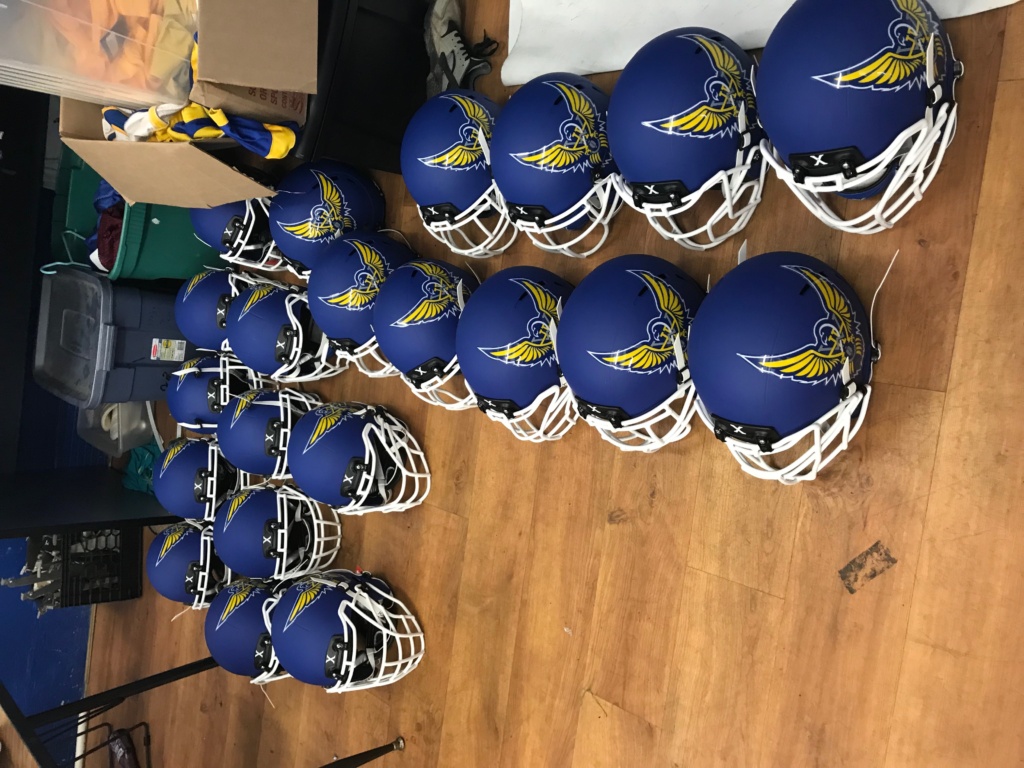 The Warren Harding High School Football Team dared Mayor Joe Ganim to bench press a few lbs. #HedidIt
**UPDATE**
The Needs Clearing House ("NCH") has forged a new partnership to help Bridgeport's Harding High School football team.
The partners are: NCH, The City of Bridgeport and the Not For Profit, Adversity to Prosperity ("ATP"). The city has donated $4,200 to help pay for uniforms and safety gear.
Adversity to Prosperity and Needs Clearing House have raised $10,000 thus far. Please help us raise the remaining $11,000 to purchase 45 New Helmets. 
Dear Friends:
Due to Budget cuts across Bridgeport Public Schools, the freshmen football program has been cut and the equipment budget has been drastically reduced.
However, there is HOPE! We have been able to reach out to our contacts and negotiate great pricing on 40 Helmets, 40 pairs of shoulder pads, and 40 sets of uniforms. Our goal is to raise $22,000 to ensure the players have the equipment they need to be safe while playing a game they love.
The Harding Football Team provides a fantastic positive outlet for young men in the community. Our coaching staff is dedicated to helping these young men succeed on and off the field. We participate in and organize community service events to instill the principle of giving back and to encourage community involvement. A unique aspect of Harding Football is our participation in a program called Presidential Development. This program stresses strength and conditioning, goal setting, time management and involves our young men learning interview and networking skills to prepare them for college or postsecondary training. Classes on social media and email etiquette are also given to prepare the student athletes for college interviews and recruiting visits. We are committed to helping our student athletes succeed in life and hope you find it in your heart to help us along this journey.
This is a call to action! Please help these young men achieve greatness both on and off the field.  
*Please give time for your donation to reflect*
Help Harding High School's Football Program!
$23,572 of $22,000 raised
Please contact us at Tyrone@Adversitytoprosperity.org if you would like to donate or help in alternative ways. We also have Sponsorship opportunities for local and national businesses.